ServerMiner makes it super easy to create a server with your own custom modpack.
The first step is to download and install the Twitch launcher onto your computer: https://app.twitch.tv/download
Once downloaded and installed, then open the program and click the Mods tab.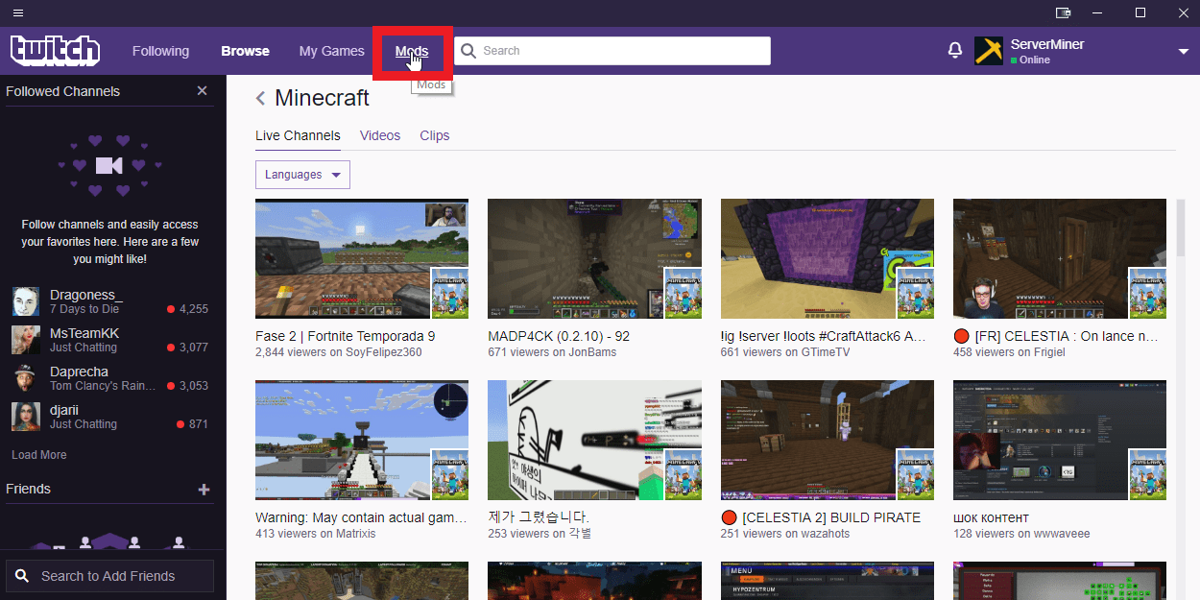 Click the Minecraft tile button.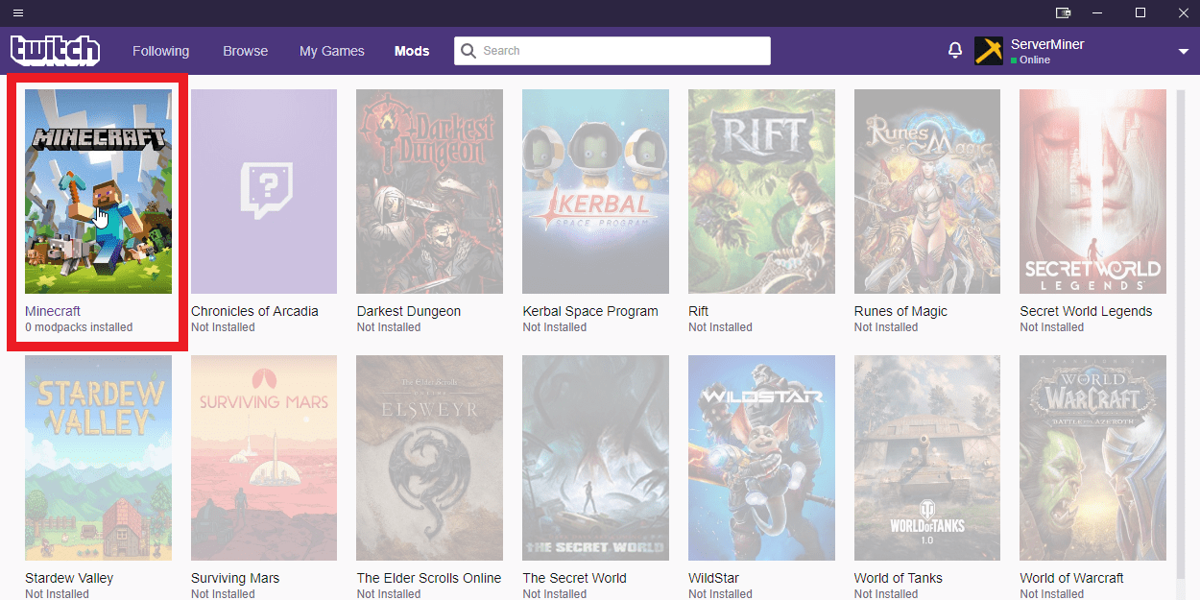 Click the Create Custom Profile tab.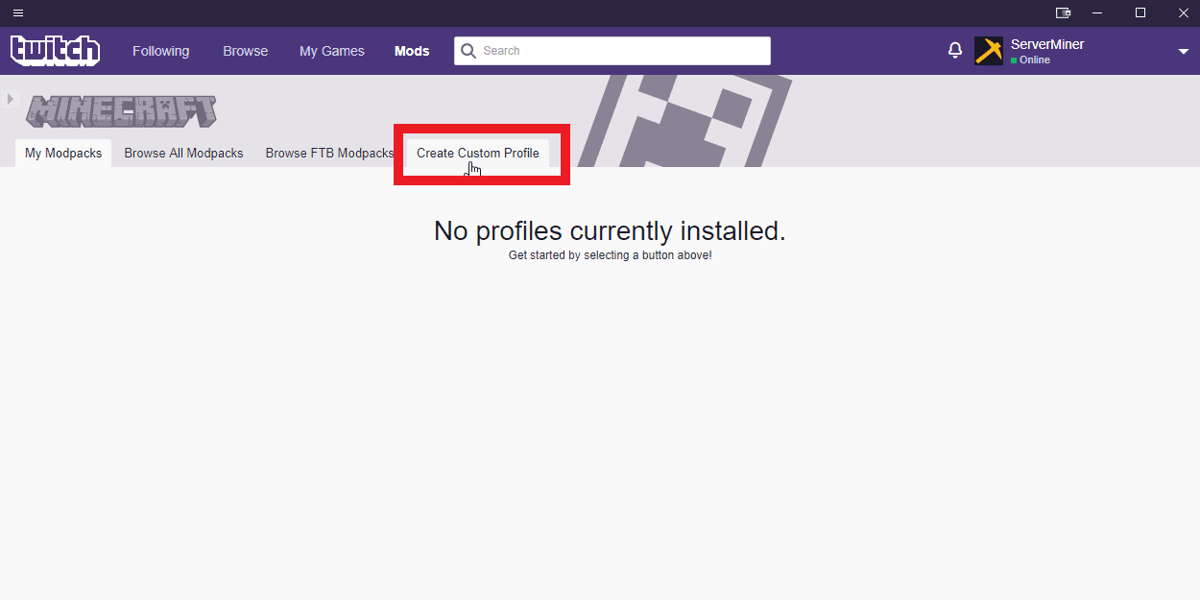 Next step is to name your modpack and select the Minecraft version you'd like your modpack to use. You can then click the Okay button.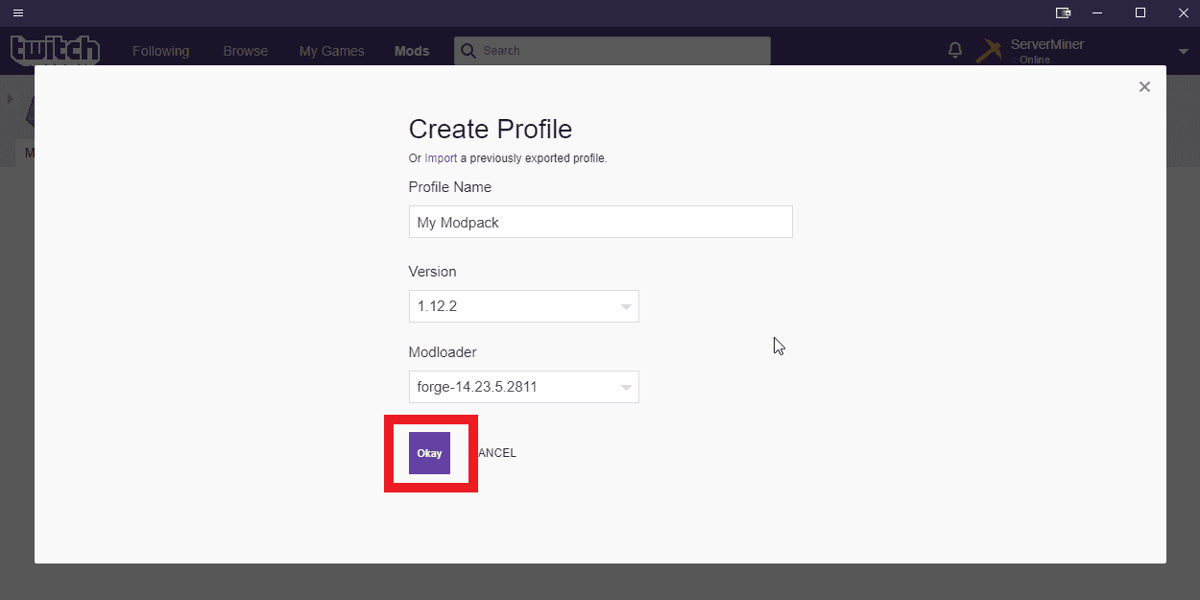 Congrats! You just created a very basic modpack. The next step is to add mods to your pack. Firstly, click on your custom pack.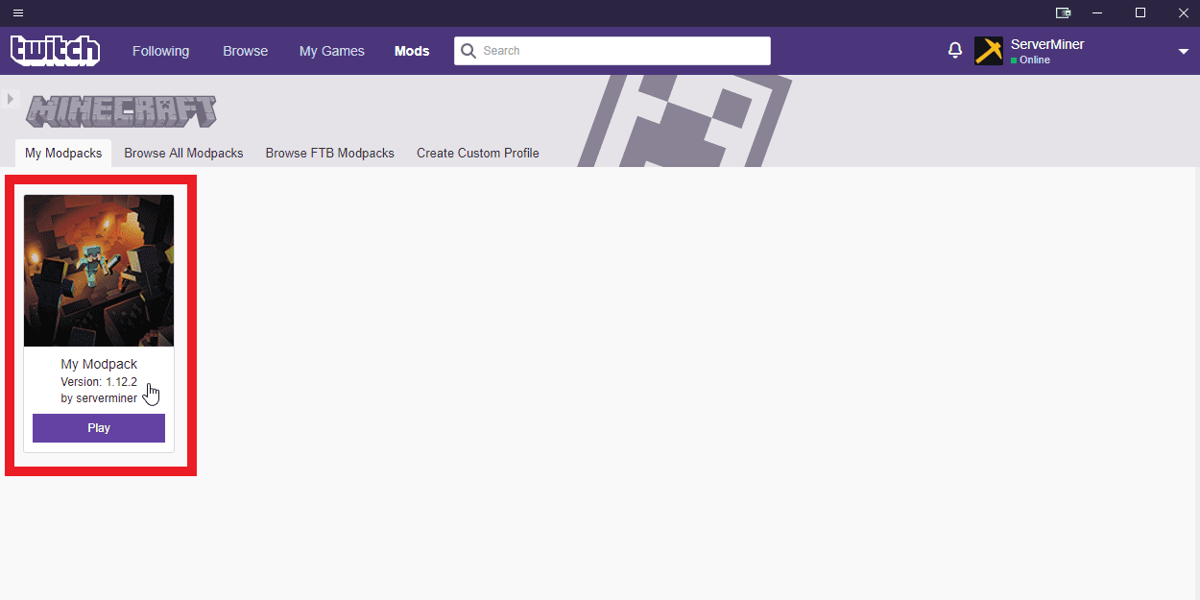 Then click the Get Mods button.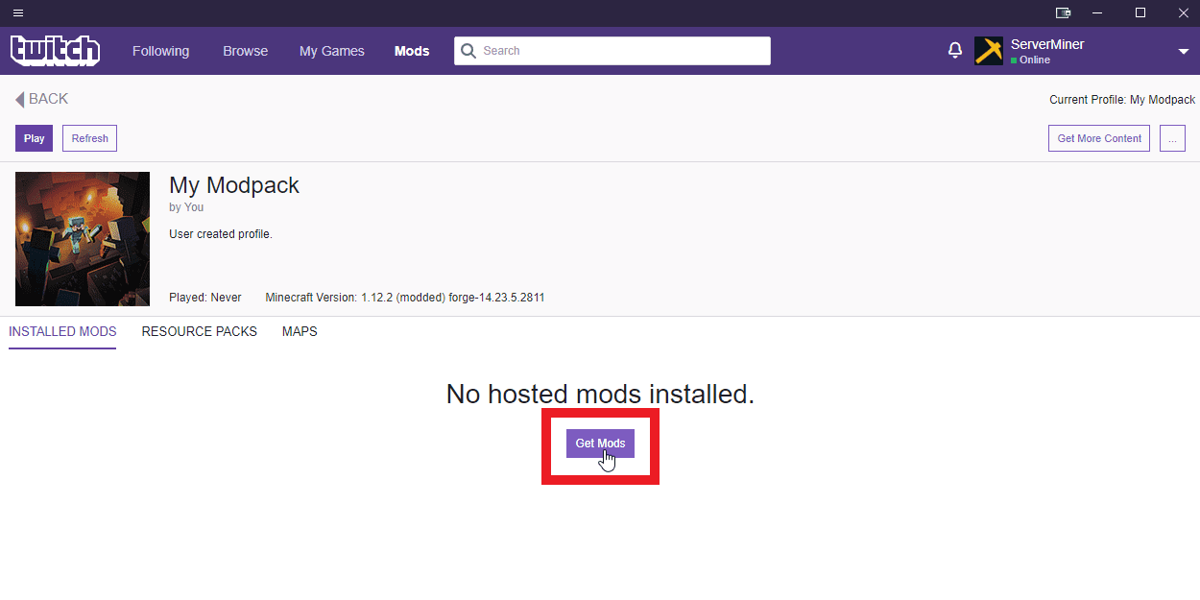 This is the fun part where you can install all the mods you'd like in your pack. You can always add or remove mods in the future. To install a mod, just click the Install button.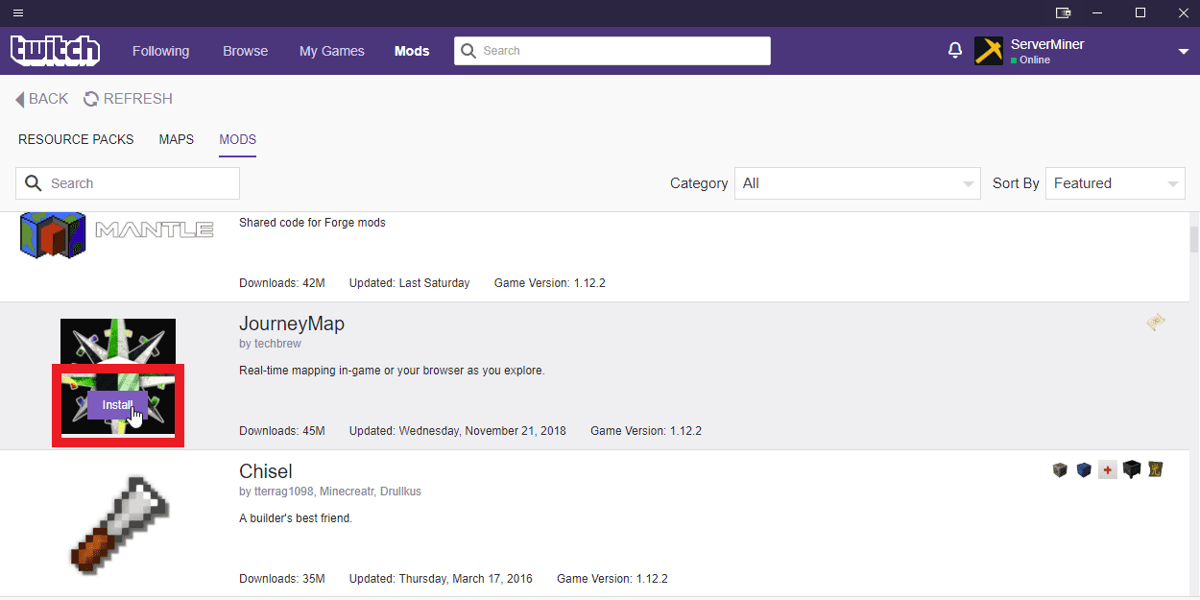 Once you've chosen all your mods then click the Back button which is towards to top left hand corner of the Twitch launcher.
Then click the three ... towards the top right of the Twitch launcher and then click the Export Profile button from the drop down list.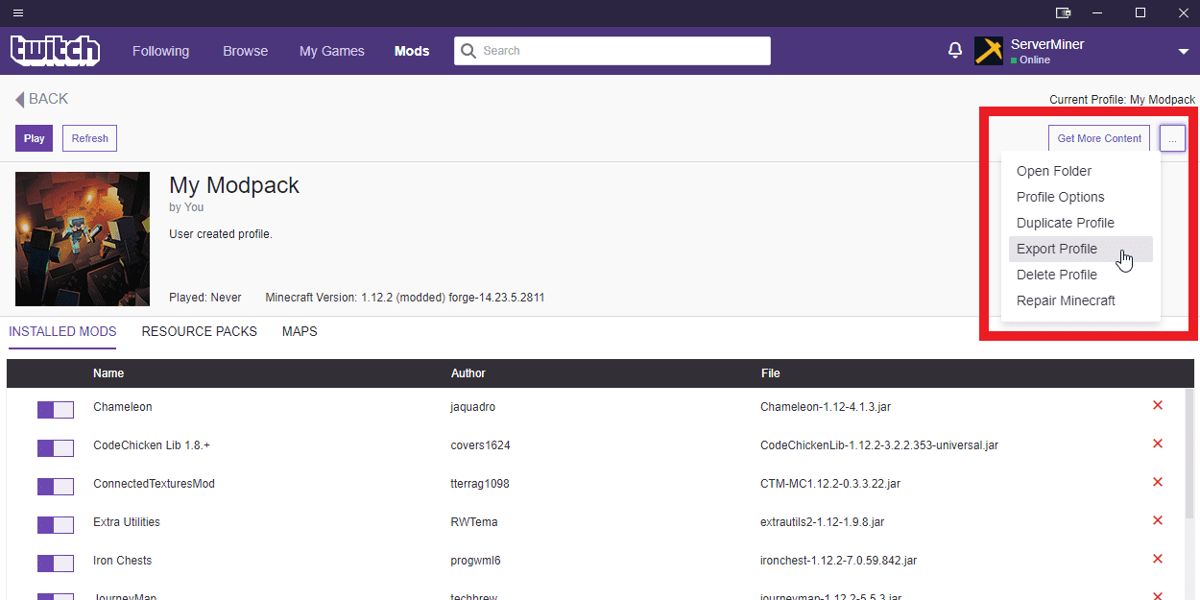 You can leave all the settings as they are and click the Okay button.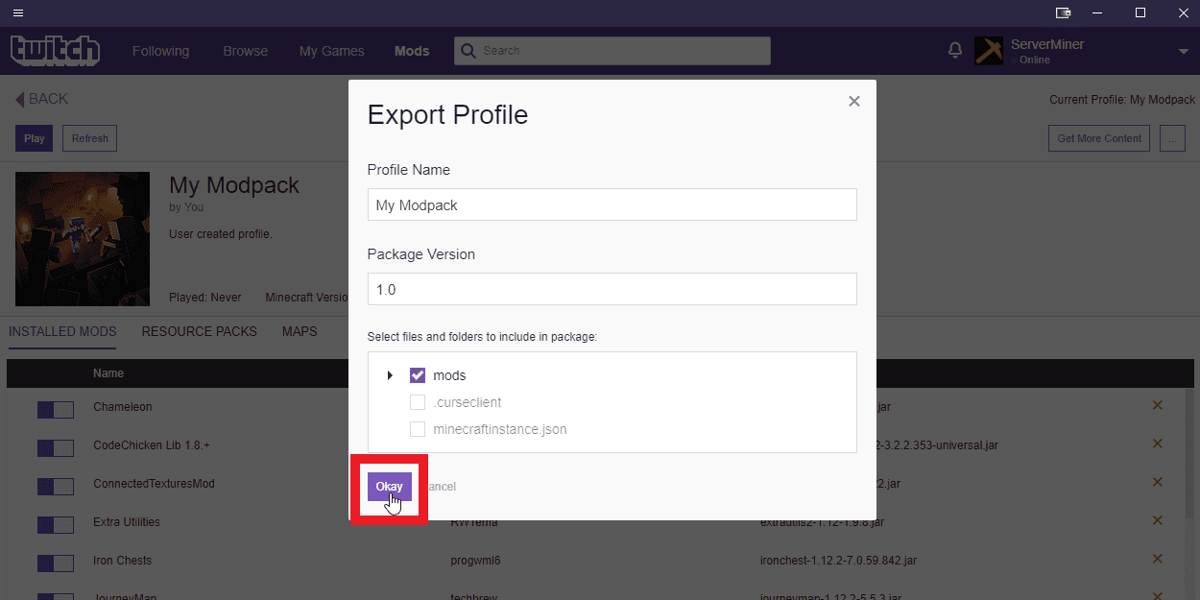 Now you need to save your modpack. It doesn't matter where you save the exported modpack but just take a note of where you do save it.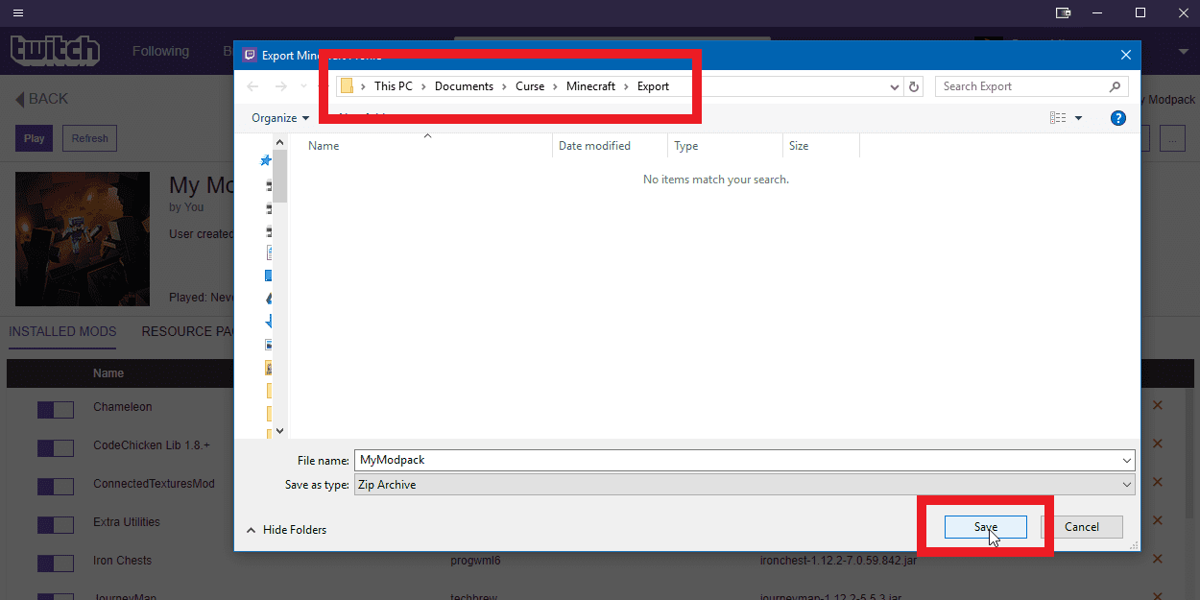 Open the ServerMiner control panel and navigate to Installer and click Build Your Own Modpack. Then click the Upload Exported ZIP File button and navigate to the file which you just saved. Then click the Open button to upload the modpack onto ServerMiner.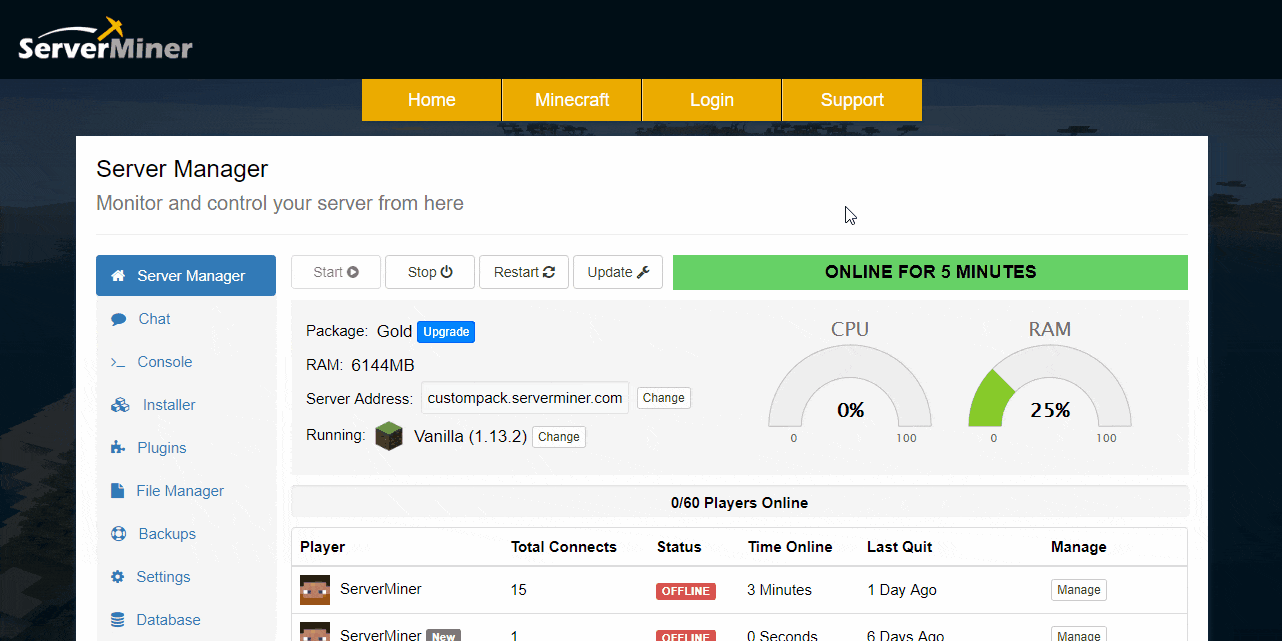 The last step is to click the Install modpack button shown in the animation above. This will install the modpack onto your server.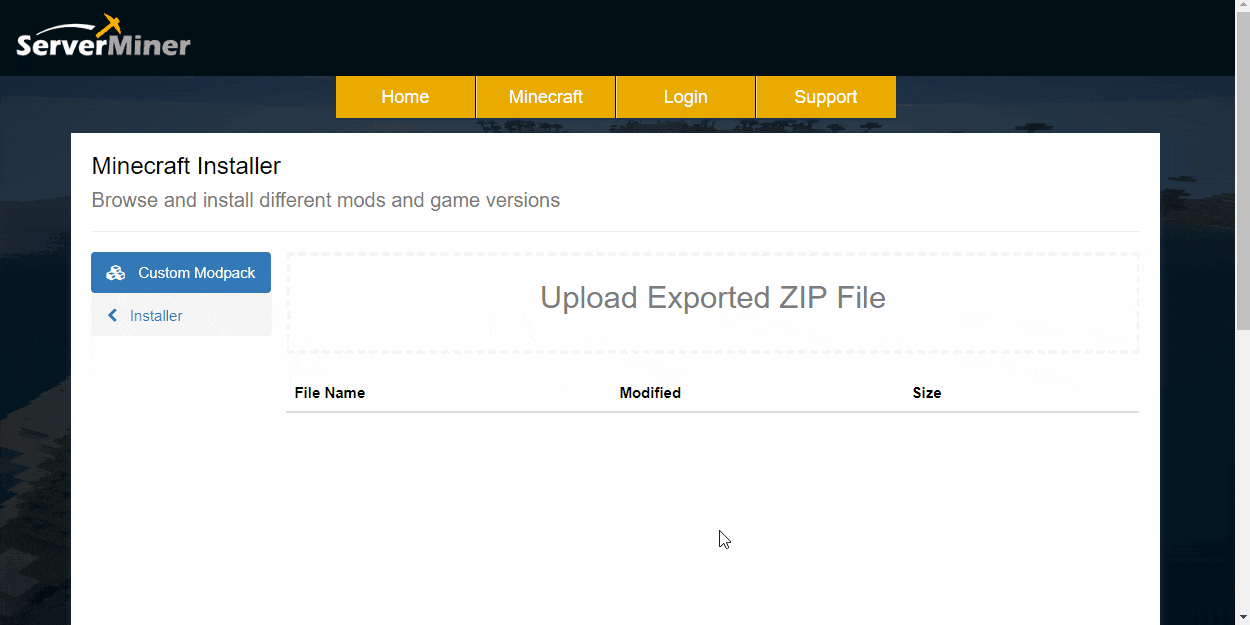 Finished! The install process will take roughly 10 minutes. Feel free to get in touch with us if you have any issues.
---
Prefer a Video Tutorial?