Buy a Minecraft Server now!
Buy Now
Explosive Server Performance
Starting at

1024

MB

RAM ONLY

$5.08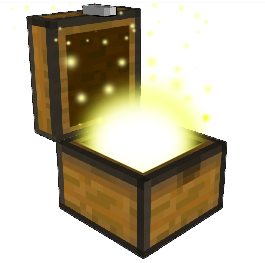 15

Gb/s

Blazing Fast SSD Speeds
Next Gen 2016 Xeon Processors
DDoS Protection up to

480

Gb/s
Highly Secure Backups Guarded by Ex-Military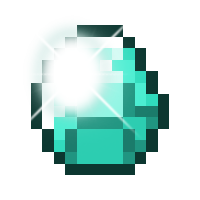 FEATURE
PACKED
AWESOMENESS
Exclusive Access to SMpicnic

™
The World's Most Powerful Control Panel
Extreme Gaming Made Simple
Frequently Asked Questions
How quickly will my server arrive?
Our systems will automagically setup your server after your payment goes through. The whole process will take just a few minutes.
Can I upgrade or downgrade my server?
Yes you can! If you find that you need a larger or smaller server, you can change instantly through the billing control panel.
Do I have to port forward?
You don't! Don't worry, we will take care of all the difficult server configuration, you can sit back, relax and have fun playing.
How do I control my server?
After you have ordered your server, you will receive an email which will contain a username and password. You will then be able to login to our control panel which gives you access to change your server settings.
Will I lose data if I forget to renew?
We will keep your server data for 7 days after the renewal date. If no payment is received 7 days after being due, your data will be removed off our system. Don't worry, we will send regular email reminders to notify you when your server is due for renewal.
What should I do if I get a problem?
In the unlikely event of getting a problem, we have staff around the world ready to help. You can choose between our YouTube tutorials, knowledgebase articles, live chat or by submitting a support ticket to our staff.
Why choose ServerMiner?

INSTANT DELIVERY
As soon as your payment goes through, our advanced automated system will setup your server. You will be emailed just a few minutes later with your Minecraft server login details!

FREE EXTRAS
We love free things, and you probably do too! This is why we offer a custom IP address, a 10 slot Mumble voice server, a 45 day website with Enjin and a 45 day premium membership with BuyCraft ALL FOR FREE with every Minecraft server!

HELPFUL SUPPORT
We believe a major part to the success of ServerMiner is a good relationship with our customers. We have helpful and friendly support staff around the world who have been trained to deal with any questions you may have.

MOD SUPPORT
You can have access to a wide variety of over 20 different instant installable mods. These mods can be installed straight from our control panel with no technical knowledge needed.

INCREDIBLY FAST
Your Minecraft Server will be setup on our super fast systems, utilising SSDs and powerful Intel processors. We designed our system from the ground up, meaning your Minecraft server will run efficiently and lag free. We are the world's most influential and innovative Minecraft server hosting company in the world.

SCALABLE
You can concentrate on running a successful server rather than worrying about your limits. This is why we offer unlimited bandwidth and world size, so whether you want to run a server with 5 friends or with 5000 people, you can!

FULL CONTROL
You can quickly and easily manage your server. You can control every aspect, including installing mods, setting up a whitelist, monitoring your server and much more! Check out our control panel on our YouTube channel
here!

AFFORDABLE
We strive to offer the lowest prices possible while still providing excellent service and customer support. We provide a secure payment area, which is 128bit encrypted so you can purchase with confidence.
Supported Mods





and loads more!