Follow these simple steps to install a Feed The Beast Modpack on your Minecraft Server.
First, login to the SMpicnic Control Panel and navigate to your Server Manager page.
Stop your server.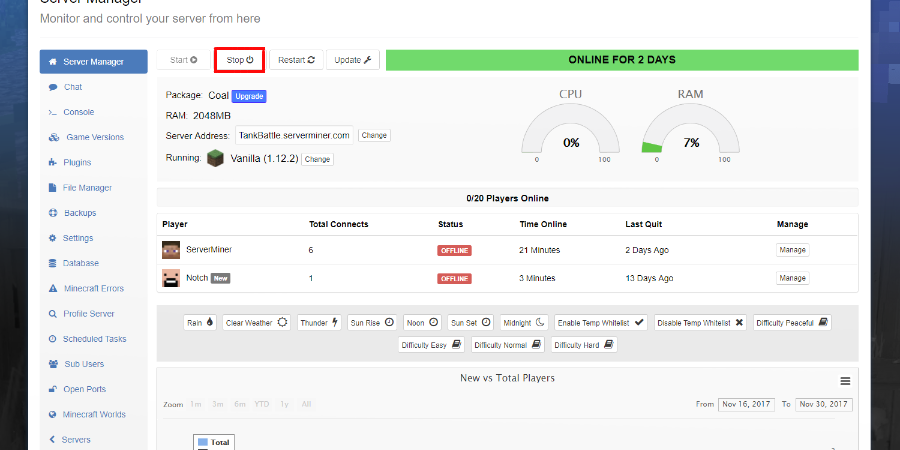 If you are adding, updating, or deleting mods, we recommend creating a new world.
Click on the Installer tab.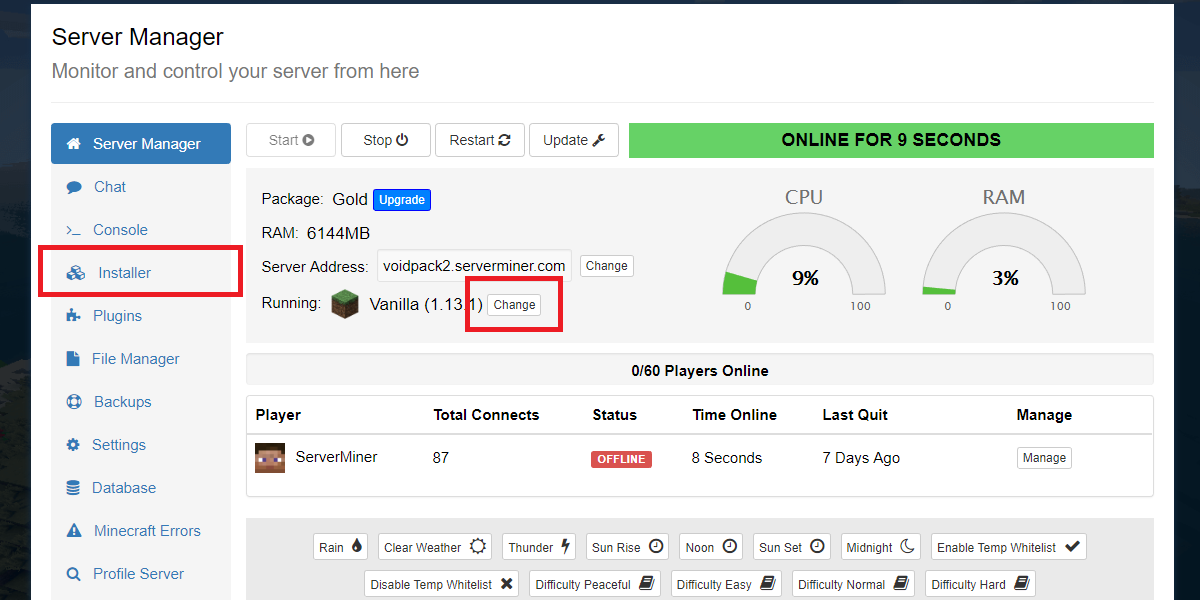 Scroll down the page and click on the FTB category.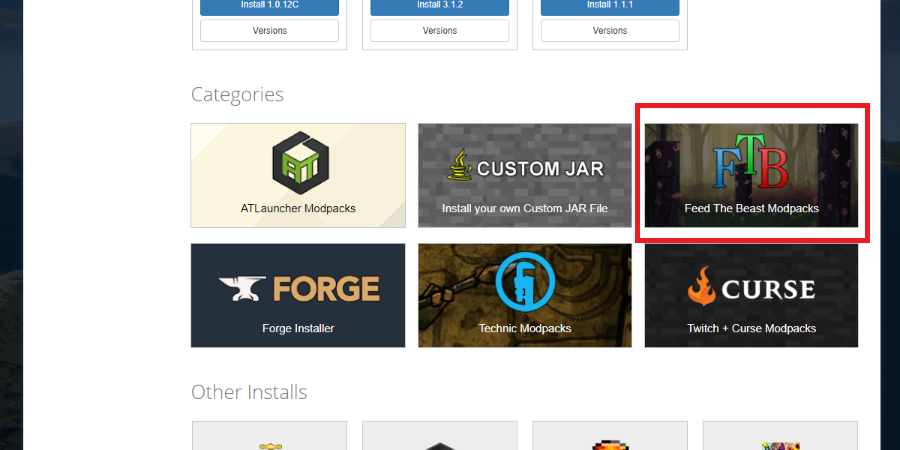 To install the latest version of a modpack, click the Install button. If you'd like to install a previous version, then click the Versions button.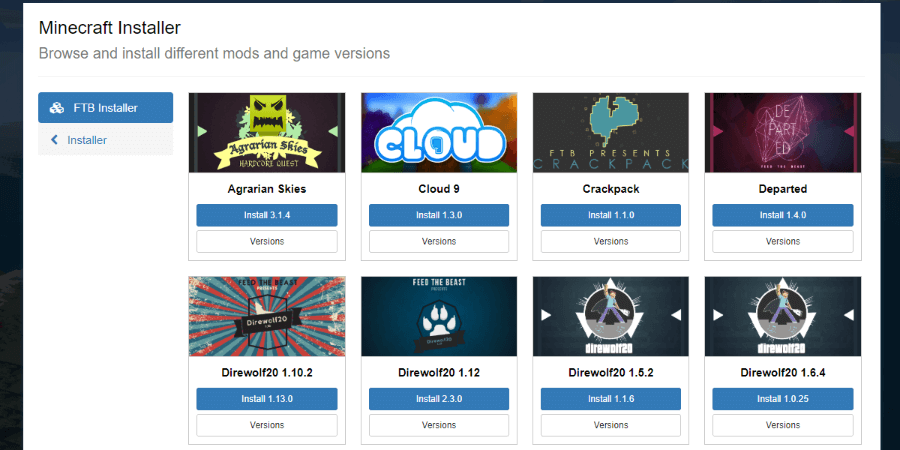 Finished! Don't forgot to also install the FTB pack on your computer before you connect to your new server.
---
Alternatively upload your own FTB ModPack
First, navigate to your Server Manager page and stop your server.
Download the desired FTB Modpack server files.
Open FileZilla and login through FTP access.
Delete or move all your files to another folder to prevent any conflicting modpack files.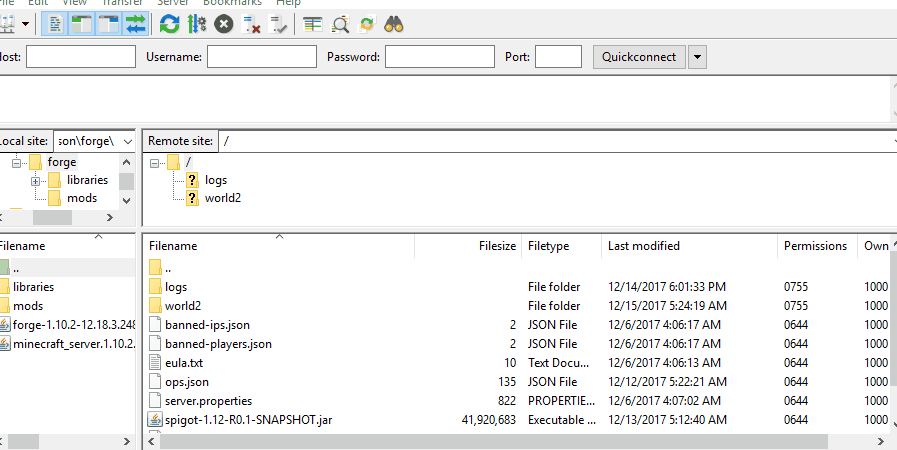 Copy all folder contents from the FTB Server Files folder to your Server's main file directory.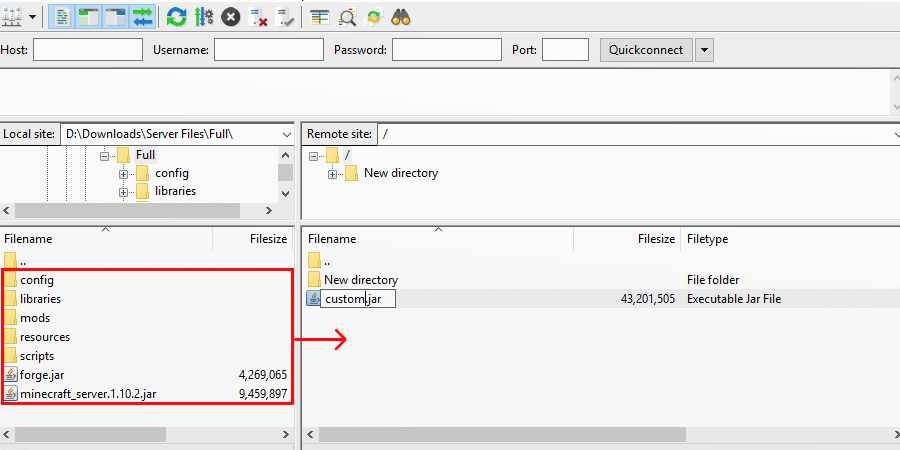 From the Server Manager, click the Installer tab.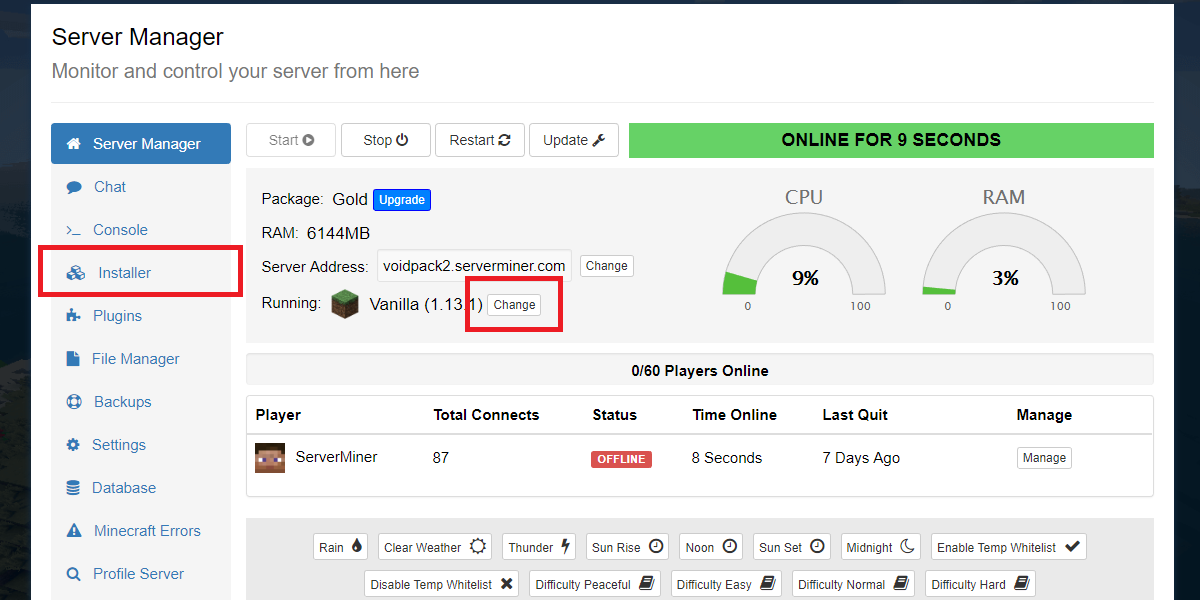 Click the CUSTOM JAR category.
If the upload was successful, then your custom JAR file should now be visibile.
You can then click the Run File button next to the file you'd like to run.
---
Prefer a Video Tutorial?